Bowling News
Get in touch if you have any Crown Green Bowls news you would like for us to share!
WELCOME TO THE 2020 GOLDIESLIE BOWLING SEASON.
Bowls has at last resumed at Goldieslie. At the moment we are playing singles matches only in 1 hour bookable slots. There are three games per slot allowed for safe distancing reasons. From Sunday 7th June we are launching a booking system for the green on this website. Details will be issued by e-mail sometime on the morning of Sunday 7th.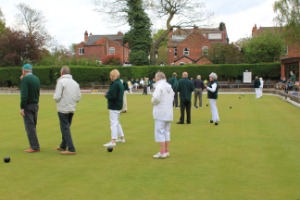 NEW MEMBERS COME AND JOIN US
Goldieslie Club always welcomes new members. Look on our bowls page for the wide range of bowling on offer and fill in an enquiry at the foot of the page.