Bowling News
Get in touch if you have any Crown Green Bowls news you would like for us to share!
WELCOME TO THE 2021 GOLDIESLIE BOWLING SEASON
Bowls will resume at last on Monday 29th March at 10.00am at Goldieslie Club. At the moment we will play singles matches only in 1 hour bookable slots. There are three games per slot allowed for safe distancing reasons. When it is permitted we will begin to roll out the wide range of competitions and activities that normally comprise our comprehensive bowls offering at Goldieslie.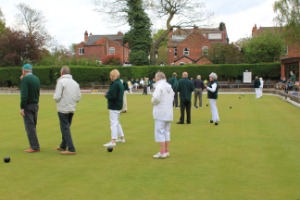 NEW MEMBERS COME AND JOIN US - All ages catered for
Goldieslie Club always welcomes new members. Look on our bowls page for the wide range of bowling on offer and fill in an enquiry at the foot of the page.