Crown Green Bowling
We offer a comprehensive range of bowling activities for all ages and abilities. There are separate ladies' and men's activities but also a large number of mixed matches and joint events.
Bowling members receive a Handbook guide to the bowling section on joining and an annual fixture card of all scheduled matches and events at the start of each season.
Bowls can be played by all ages at low cost, offering good company and gentle exercise. All standards of bowling are accommodated, from novices to experienced bowlers. Tuition can be arranged by the bowling committees.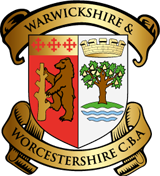 Affiliated to the British Crown Green Bowling Association (BCGBA), the Warwickshire & Worcestershire CBA is the governing body for Crown Green Bowling in our region.
COMPETITIONS
The ladies' and men's sections both have two dedicated afternoons each weekday for season long competitions, the matches balanced by a handicapping system. Both sections have a number of knock-out cup competitions throughout the season, most of which conclude on our finals weekend, a highlight event in our season held over the first weekend in September.
LEAGUE BOWLING
Goldieslie has a thriving Mixed League bowling section with four teams in the excellent East Birmingham Over 60's Bowls League (EBOS) playing on Tuesday and Wednesday mornings. We also have one team in the Erdington & District Bowls League (EDMBL) on Wednesday evenings, three teams playing in the Warwickshire County Parks League on Saturday morning and afternoon (WCPBA) and a further two open age teams playing on Thursday evening in the Sutton Coldfield Benevolent Bowling Association (SCBBA).
FRIENDLY MATCHES
The club organises Mixed, Ladies' and Men's friendly matches at home and away against clubs in the region throughout the season.
CLUB NIGHT
Tuesday night, from 5.00pm, practice, social and bar.
The club welcomes all bowling members to bowl and socialise.
SPECIAL BOWLS EVENTS
Organised bowling on President's day, Captain's days and other 'Fun Days' often with lunch, plus a bowling day-out. The club hold a one day invitation tournament with Goldieslie and 3 other clubs from the area competing for the 'Goldieslie Trophy'. In addition we hold a mixed one day cup & plate competition.
CASUAL BOWLING
There are allocated times when the green is not booked for organised bowling when members can book a slot and come along.
Get in touch
Want to join or to find out more? Send us a message and we'll get back to you.
Privacy Policy: We will keep your personal details private. We will not share them with anyone else and will only use them to contact you about your enquiry.
Safeguarding Policies